WOW!!! There were so many fab entries into our first "Anything goes" challenge. We had

some really fab sponsors so the random winners of these prizes are (by Random.org)-
#15 Nanaseaside
Lacy Sunshine stamps
#244 Susan Dube
Little bit creepie stamps
#29 Mrs A
Congratulations to you all! Please e-mail me at

cheeky_monkey_24@hotmail.com

to claim your prizes!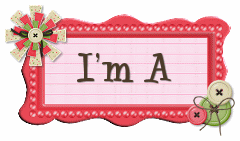 Now it was soooo difficult to pick just 3 entries out of all the fab creations that we had but for Elaine, these ones really stood out!
So, in no particular order:-
Kim
Ellapu
Tammy A
and our first Guest designer picked from entries is:-
Tammy
Congratulations

Tammy

! Please contact me at

cheeky_monkey_24@hotmail.com

to get your GDT blinkie and June's challenge info!
Right - moving swiftly on to our next challenge which is:-
KRAFT it!
So we want to see all your entries that have kraft card on them in one way or another. Whether it be the card blank, matting and layering, flowers,

a

tag - it doesn't matter as l

ong as there is some kraft card on it somewhere.
We have some more awesome sponsors for this challenge offering some great prizes which a

re:-
Curio Digi kit and a £10 voucher for digital items in her shop
I am

soooo excited to announce that we are joined by the super talented Hels Sheridan who kindly accepted my invitation to be our Guest Designer for this challenge. Hels has made this fab tag for us - for more details

please click on her name to be taken to her blog!
Please also feel free and snatch our "A little bit crafty" blinkie off the sideba

r for your own blog!
We can't wait to see all you

r "krafty

" makes! Lol
All you have to do to enter is to add your the URL of the blog post (not your whole blog as it can take ages to find otherwise) to the Linky below
The

re are only a few rules to the challenge - please see challenge info at the

top

for full details!